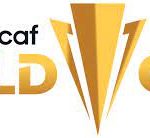 July 9 – Cuba, who failed to turn up for their Concacaf  Gold Cup Preliminary Qualifier against French Guiana last week, now face disciplinary proceedings by governing body Concacaf as new information has arisen regarding their failure to travel.
At the time Concacaf blamed the Cuban crisis on "Covid-19 related travel and visa challenges". However, Concacaf now has new information suggesting there were other issues that contributed to the team not travelling.
In a statement issued Thursday Concacaf said: "While COVID-19 related travel and visa challenges were a factor,
The post Concacaf open investigation into Cuba's failure to make it to Gold Cup qualifying appeared first on Inside World Football.