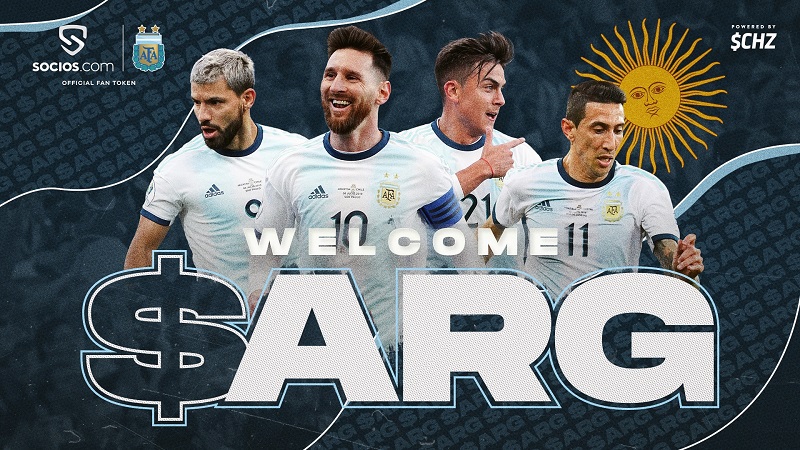 May 14 – Socios.com have expanded their blockchain driven Fan Token cryptocurrency platform from clubs to national federations, with The Argentine Football Association (AFA) being the first to sign on for the launch of the national team's Official $ARG token.
Fan Tokens are are minted on the Chiliz blockchain, and give owners access to variety of benefits including voting rights in polls, VIP rewards, exclusive promotions, AR-enabled features, chat forums, games and competitions on the Socios.com mobile app.
The post Argentina FA to join crypto community with Socios.com fan token launch appeared first on Inside World Football.