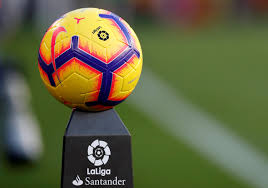 May 13 – Spanish authorities have green lighted the return of a limited number of fans to football matches, allowing supporters to witness a part of the nail-biting finale of La Liga.
On Wednesday, Spain's Minister of Culture and Sports José Manuel Rodríguez Uribes said that a few thousand fans will be allowed into games for the final two rounds of the Spanish league, but only in those regions with low incidence rates.
The post Spain eases Covid restrictions to allow some fans back into stadia appeared first on Inside World Football.