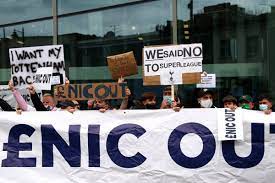 May 12 – Tottenham have become the second club from the breakaway Big Six to introduce fan representation on the board, apologising "unreservedly" for their role in the European Super League (ESL) in the process. 
The London club will appoint a non-executive board member from an independent club advisory panel, composed of elected fan representatives.
In a statement, Tottenham wrote: "We should have challenged and reconsidered the annual access system. We wholeheartedly regret that we involved the Club and that the legal process itself meant we were unable to consult our fans early on – we apologise unreservedly.
The post Spurs create non-exec board seat for fan rep appeared first on Inside World Football.