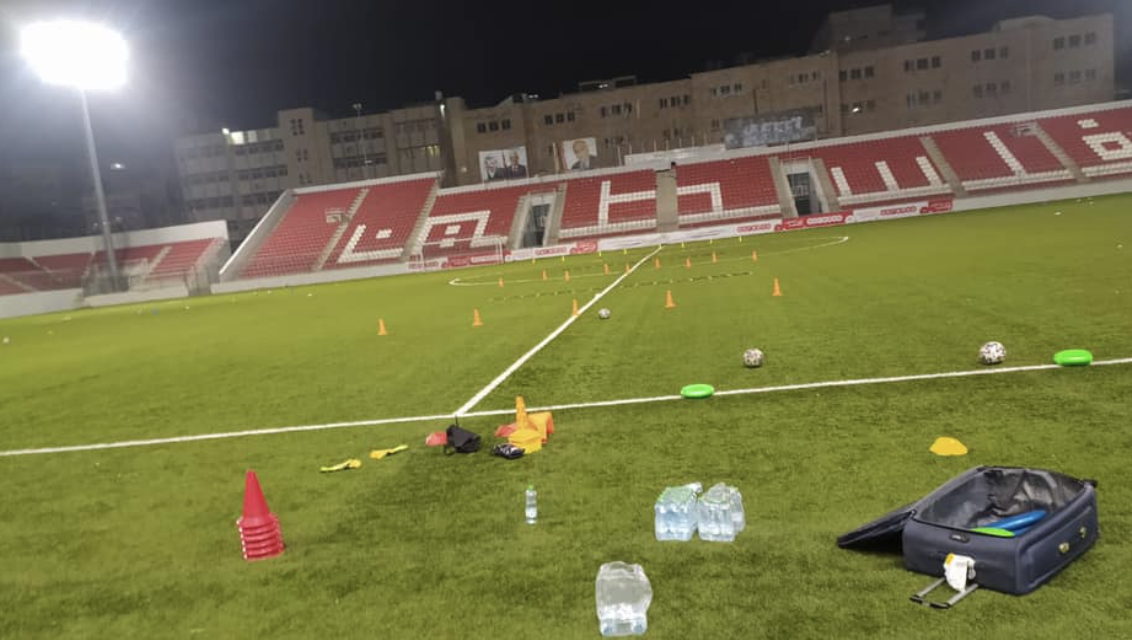 May 10 – The Palestine national team had to move their training from outside to indoors last weekend after Israeli military fired tear gas grenades from the street outside their stadium.
Training at the Faisal Al-Husseini stadium in Al-Ram, Jerusalem, the grenades were fired over the stadium stands, landing on the pitch and forcing players to move inside to complete training.
The grenades were fired at a time when there were no confrontations between Palestinians and Israeli military taking place in the vicinity.
The post Tear gas grenades fired by Israeli military interrupt Palestinian team training appeared first on Inside World Football.