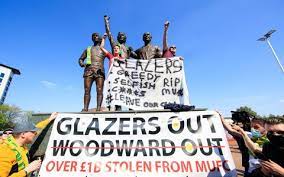 May 10 – While the sanctions issued by UEFA to the European Super League rebel clubs are being regarded by many, in the Premier League in particular, as nominal, Manchester United face a far more financially painful outcome with the loss of the club's training kit sponsorship.
Reports are that The Hut Group (THG), who was to replace Aon as the club's kit sponsor from July 1, has pulled out of a 10-year £200 million deal.
The post Man Utd fans hit club where it most hurts as THG rethink £200m deal appeared first on Inside World Football.