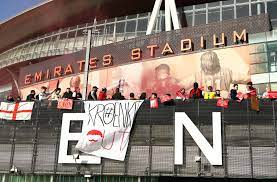 April 27 – Spotify owner Daniel Ek has expressed interest in acquiring Arsenal and is reportedly preparing a bid, along with club legends Thierry Henry, Dennis Bergkamp and Patrick Vieira.
Current Arsenal owners Kroenke Sports & Entertainment (KSE) have come under mounting pressure from the club's fan base for their role in the European Super League (ESL) debacle with fans protesting outside the Emirates Stadium for a change of ownership.
Last week,
The post Music to Arsenal fans' ears. Spotify boss Ek ready to join consortium to buy out Kroenke appeared first on Inside World Football.