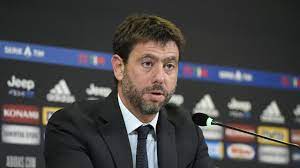 By Paul Nicholson
April 23 – Juventus boss Andrea Agnelli, a key leadership figure in the failed European Super League breakaway, has allegedly deferred his players' salaries, according to a well-informed Insideworldfootball source.
Agnelli called his players to an off-campus meeting – before the European Super League (ESL) clubs made their announcement – telling them that they would not be paid until the summer, but that they would be paid and that they would receive a bonus.
The post Agnelli rumoured to have stopped player wages as Juve crisis deepens and ESL windfall lost appeared first on Inside World Football.