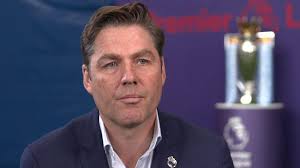 By Paul Nicholson
April 22 – With the European Super League dead in the water, at least in its latest incarnation, the Premier League has wasted no time in moving on the management of the renegade six clubs, stripping them of key positions on key Premier League committees and working groups.
Premier League chief executive Richard Masters (pictured) reportedly asked them to step down yesterday, the day after they had all dramatically announced they were withdrawing from the ESL.
The post Out in the cold: England's Big-6 bosses feel the backlash as EPL reorganises, reviews begin appeared first on Inside World Football.