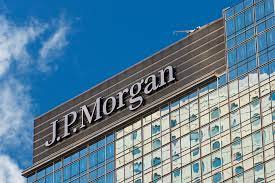 April 22 – American bank JP Morgan, who underwrote initial investment in the European Super League (ESL), have been hit with a downgraded sustainability rating as integrity issues have been raised over the bank's role in the wake of the ESL collapse.
The US bank blundered and scored a major own-goal by backing the ESL, an ill-conceived plan to change the face of European football that imploded in the space of 48 hours after being caught in an industry-wide and political firestorm across the continent.
The post JP Morgan feels blowback of ESL failure with sustainability rating downgrade appeared first on Inside World Football.