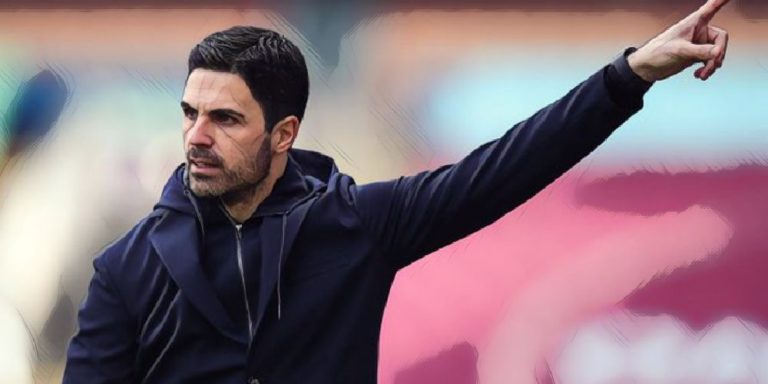 Arsenal manager Mikel Areta insists football must 'listen' to the supporters following the fall-out over controversial plans for a European Super League.
Arsenal were one of 12 teams to have officially announced an agreement to join a European Super League, a breakaway competition featuring leading sides from England, Italy and Spain that threatened the existence of domestic divisions and the UEFA Champions League.
The proposals included guaranteed annual entry for 15 founder teams, the 'closed shop' aspect of the plans bringing huge criticism over a lack of sporting integrity and accusations of unfathomable greed from Europe's elite.
Just 48 hours after the plans were announced, several sides – including each of the Premier League's 'big six' – withdrew their interest from the competition amid angry protests from supporters and a backlash from leading figures within the game.
Apologies have since come from several of the prominent leaders behind the Super League plans and Arteta believes the reaction of the fans proves how important it is to listen to the masses when considering changes to the game.
"This has given a big lesson and it shows the importance of football in the world," Arteta said at his pre-match press conference ahead of Arsenal's clash with Everton on Friday.
"It shows that the soul of this sport belongs to the fans and that's it. During this pandemic for a year, we've been trying to sustain this industry with no fans in the stadium but when the fans have to come out and talk they've talked really loud and clear.
'They've sent probably the strongest message that has ever been sent in the football world.
"Every club leaving their interest apart have done the right thing, which is, they [the fans] are the ones [we have to listen to]. We have to listen to them. We put it out and within 24 hours they killed the project. That's a massive statement in the history of football."
Read – Remembering the night that Kaka tore Manchester United apart
Read Also – Five of the best jerseys ahead of Euro 2021
Subscribe to our social channels:
Facebook | Instagram | Twitter | YouTube
The post Arteta insists football must 'listen' to the fans after ESL controversey first appeared on The Football Faithful.