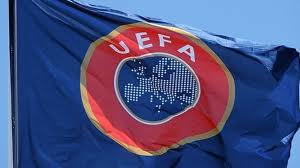 By David Owen
April 21 – The European football body UEFA has posted a deficit of €73.9 million for the covid-hit 2019-20 financial year.
With Euro 2020 postponed by a year, revenue for the 12 months to end-June was restricted to €3.04 billion, versus €3.86 billion the previous year and €4.58 billion in 2015-16, normally the comparable period in the prior four-year cycle.
UEFA claimed nevertheless that "even if the growth achieved over the last number of years experienced an unexpected dent",
The post Uefa reports €74 million deficit for covid-hit 2019-20 financial year appeared first on Inside World Football.